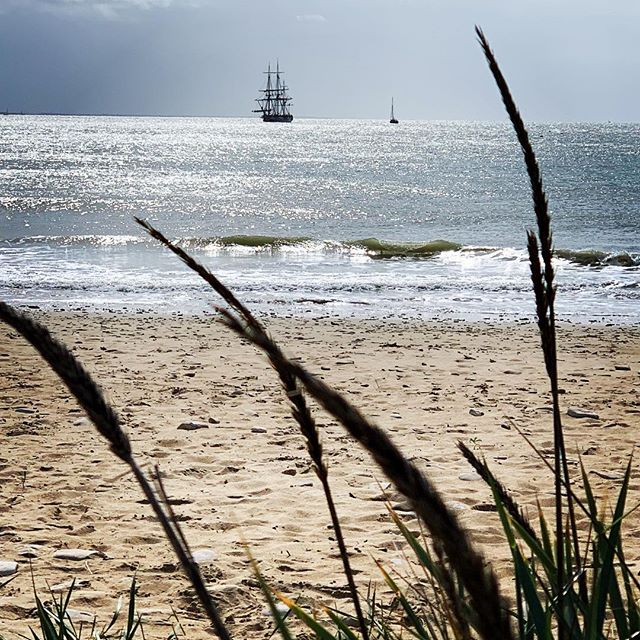 Ile de Ré hotel – What to do on the Ile de Ré?
Ile de Ré hotel – What to do on the Ile de Ré?
Want to escape for a night, a weekend or more? Re island is offered to you.
The Ile de Ré – An escape for a total change of scenery
Bright and authentic, you will enjoy an exotic setting allowing you a memorable break by the sea. Our Grand Large hotel on'Ile de Ré will know how to relax you during your stay.
Whether at the beach, by bike or visiting our local heritage, there is something for everyone!
In any season you will appreciate a preserved Island in particular with its oyster farm and vineyards in reclaimed earth.
Diversified activities for unique experiences to live near La Rochelle.
Ile de Ré – From the Atlantic Ocean to the Alleys of the Villages
On the land and nature side, set off to attack our beautiful Ile de Ré on foot or by bike with many cycle paths arranged.
On the sea side, let yourself sail for a catamaran ride or choose the strong sensations by piloting your jet ski or service boat located in front of our Grand Large Hotel, Licorice will satisfy your cravings!
During your getaway, let yourself be carried away by the charm ofHotel de La Marée in a friendly and warm spirit as well as by our beautiful Île de Ré, authentic and diversified.
Stroll through the alleys of the Ile de Ré discovering a unique heritage on the fourth largest island in France.
Ile de Ré – Packages for a unique experience
Packages are offered to you for your stay at the hotel on re island.
You will thus be able to discover re island through our Discovery package on the Ile de Ré including bike rental for 24 hours and a box of typical local products
The Grand Large Hotel awaits you for an unforgettable maritime getaway!